© Mallow-Fondant.Com All Rights Reserved 2012


How to Knead Fondant
Step by Step Instructions
If you are just receiving your order, learning how to knead
fondant, or just looking for new kneading techniques, we welcome you
as our guests or future fondant clients. When made, marshmallow
fondant needs to set up or cure for a day or so.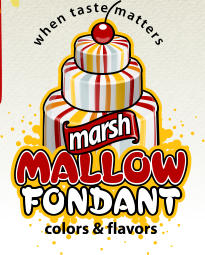 We ship fondant orders the day your order is made so it cures in the mail during transit. When
you receive your fondant from us or open your cured homemade fondant, it will need to be well
kneaded to become pliable before using. Follow the step by step instructions below to get perfect
results. If you prefer, there is a kneading technique video tutorial below. Most marshmallow fondant
issues are resolved by kneading and if all else fails, try more kneading.
View More
"How To" Fondant Videos
How To Knead Marshmallow Fondant Video